Leeds United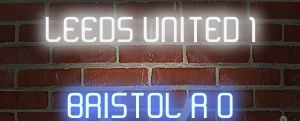 Leeds United: Ankergren, Richardson, Marques, Heath, Hughes, Prutton (Carole 65), Thompson, Howson, Westlake (Flo 65), Beckford (Kishishev 85), Kandol. Subs: Huntington, Constantine.
Booked: Marques
Goals: Just like the last game some dispute over the scorer. It would seem it's either an own goal or young Jonny Howson. Let's hope it's the latter.
Bristol Rovers: Phillips, Lescott, Coles, Elliott, Jacobson (Carruthers 3), Pipe, Campbell, Disley, Haldane (Walker 85), Rigg (Williams 46), Lambert. Subs: Igoe, Hinton.
Booked: Disley, Elliott
Att: 27,863
Referee: C Webster
Another Leeds United late show but it's all about results! Third in the league at Christmas, just one point off the top. I wonder what odds you would have got on that at the start of the season! Well done one and all.
A word about today's opponents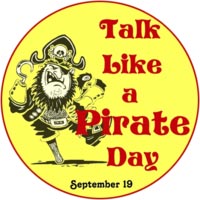 Bristol Rovers are known as the Pirates so don't forget that if you meet one of their fans, you'll need to talk in the way that they understand e.g.
Your team be shit Ya lily livered scallywag!
Can we play ye every week Ya scurvy dog!
Have A Great Christmas Everybody
Leeds United Matchday