Leeds United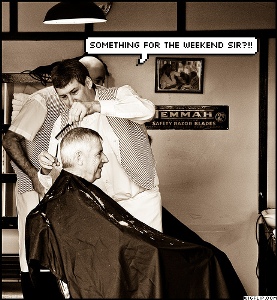 I've just been on the official Leeds United website and one of the stories in the newsroom section is entitled "what's the fuss" which states that Dennis Wise is bemused by the hype surrounding Saturday's game with Huddersfield Town.
You're not from around these parts are you Dennis? It's not the game that's got everybody talking Dennis, it's the nature of the opposing fans. Be afraid Dennis, be very afraid!
The following video by Stal should help put you in the picture.
Still need convincing Dennis? Check out what happened to this poor unsuspecting chap when he ventured into the Huddersfield badlands.
Leeds United: Something For The Weekend