Leeds United
(Photo Credit:
Auz
)
Thanks to photo uploading sites like Flickr there are hundreds of excellent leeds united related pictures online. I'm currently putting together a collection of what in my humble opinion are the best of the best, which I then intend to showcase on the leeds united blog and let visitors vote for their favourite.
In the meantime,
Click Here
to have a play around with the Flickr photo search application. Type Elland Road, Leeds United, Billy Bremner etc into the search box and see what photos come back.
Bonus Picture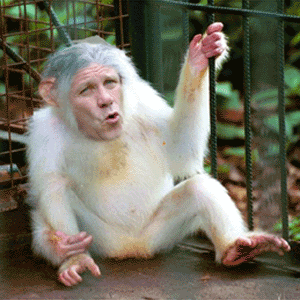 So it's true, Peter Reid really does have a monkey's heid
The following football chant by Newcastle fans was to the tune of yellow submarine.
In the town, called Sunderland,
There lived a man with a monkey's heid,
And they called him Peter Reid,
He peels bananas with his feet,
Peter Reid peels bananas with his feet,
Bananas with his feet, Bananas with his feet.
Leeds United