Leeds United
A very warm welcome to my leeds united blog. As this is my first leeds united blog post I must start by apologising for my name. I was born in Seacroft in 1969 and my parents who I love dearly but who know nothing about football decided to call me David - nothing wrong with that I hear you say, however, my surname is Webb.
I can imagine the scene, David's a nice name...David Webb...Isn't that the name of a Chelsea footballer?...yes, but it's not as if he is going to score the winning goal against leeds in the FA cup final next year!!!
Thanks Mum & Dad
I understand if you don't want to watch, great move and goal by Jones though.
This is not me
At least there are no more unfortunate Leeds United, chelsea connections!
The Leeds United Blog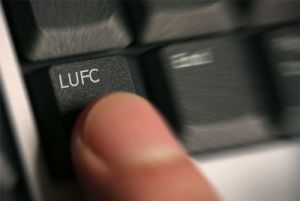 One of the main reasons I decided to start the leeds united blog is that I want to showcase the very best leeds united material on the Internet and keep it in one place for future reference. For example:
Yeboah Wonder Goal
Another reason is that I hope to hear from fellow Leeds United fans. I want to make the leeds united blog as interactive as possible, for instance visitors will soon be able to vote for their favourite Leeds united player, goal, match etc.
Until next time, keep the faith
Marching on together
Leeds United