Leeds United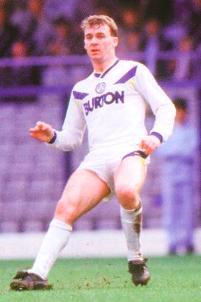 My passion for leeds united was really ignited during the 1980's when I was finally old enough to start going to the games on my own. Admittedly it wasn't the most glorious decade in the football clubs history but it still brings back lots of happy memories.
My favourite player at that time was Neil Aspin, my brother met him when they were both at Park Lane College and he used to get us free tickets. I always used to arrive at Elland Road hours before kick off, the pre-match entertainment wasn't quite Las Vegas standards; but who needs Vegas when you can watch a police dog display team and sing hope you sink when you're fishing to Grimsby Town supporters.
So, you know Neil Aspin gets my vote but what about fellow leeds united fans old enough to remember the Burton days.
Brilliant 80's Clip
1980's icon Mr T telling it as it is about fashion. Hands up if you want to chin Jeff?
Leeds United