Leeds United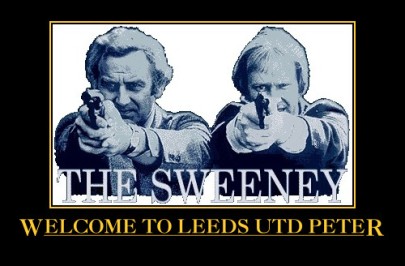 According to the offical Leeds Utd website, Peter Sweeney will formalise his switch from Stoke City later in the week.
All together now!
Peter Sweeney. Peter Sweeney, nah, nah, nah, nah, nah, nah, nah, nah, nah,
Classic TV From A Classic Decade
They don't make them like this anymore. See if you can spot the Tomas Brolin lookalike; clue, he's the one wearing the pig mask!
Latest Leeds United Signing Peter Sweeney