Leeds United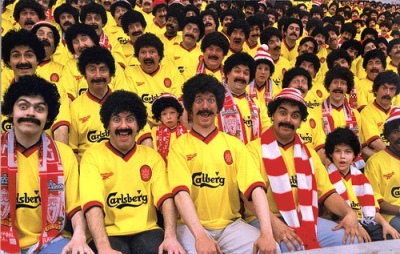 I thought pantomime season was over until I read about Jamie (calm down, calm down) Carragher trying to get to eight Luton Town fans sporting bushy blacks wigs, fake moustaches and bright tracksuits. It made me think of Eric Cantona's infamous Kung Fu kick back in 1995.
Eric Cantona Does His Bruce Lee ImpressionWorst Kung Fu Auditions Ever
This is one of my all time YouTube video favourites. I've been looking for an excuse to show it on the Leeds United blog. Enjoy.
Meanwhile Back in LiverpoolLeeds United Blog: Calm Down Calm Down Kung Fu Special