Leeds United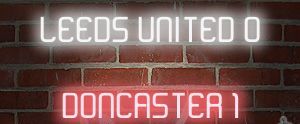 Leeds United: Ankergren, Richardson, Huntington, Kenton (Heath 46), Parker, Johnson, Hughes, Kilkenny (Weston 72), Sweeney, Flo (Kandol 54), Beckford. Subs Not Used: Prutton, Thompson.
Booked: Kilkenny.
Doncaster: Sullivan, O'Connor, Stephen Roberts, Lockwood, Gareth Roberts, Green, Stock, Wellens (Wilson 82), Coppinger (Hayter 87), McCammon, Price (Mills 80). Subs Not Used: Guy, Woods.
Booked: Stock, Price.
Goals: Stock 21.
Att: 31,402
Ref: Steve Tanner (Somerset).
Incredible support, awful result. It's on days like this you know who your friends are. You don't really feel like laughing when you lose at home to Doncaster, so I'd Just like to say cheers to my old mate Martin Gilliard who left sunny Kippax for Canada (as you do!). Martin e-mailed me this ace picture through shortly after the game had finished. Just brilliant!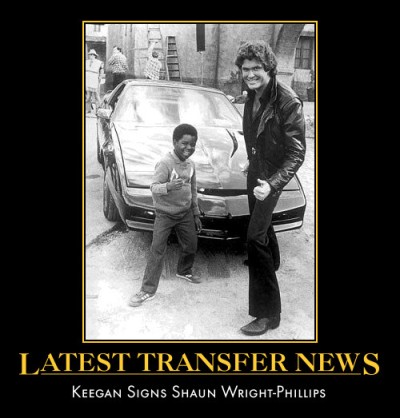 Keeping the classic 80's theme going, it's time for the Leeds United distractor video.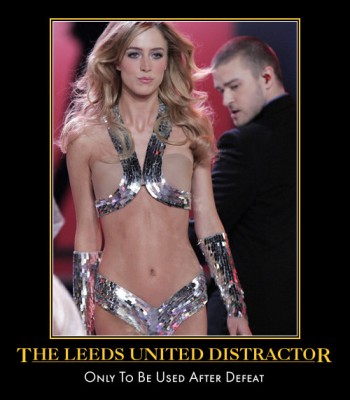 One of my first ambitions in life was to be in the Rock Steady Crew. Living in Leeds and only being able to do a forward roll meant that this ambition was never likely to be realised. Still, we can all dream, can't we?
Apologies to anybody under 35. This was the dogs bollocks back in the 80's. Honest! P.S Did anybody used to sing Hey You The Service Crew!
Leeds United Matchday: Leeds Utd 0 Doncaster 1